Welcome to Our Practice
We have Spanish and Polish Speaking Staff.
Thank you for choosing our practice!
Dr. Richard A. Steffens and Dr. Paul Doodes, and their experienced, caring team pride themselves in giving you the highest quality and most comfortable dental care. Our office has state-of-the-art technology in a modern and safe environment.
You will notice that we are unique from the minute you call our office. You will be greeted by a friendly team of trained and experienced professionals who will take a sincere interest in you and treat you as family. We want you to feel at home while you are with us.
Dr. Steffens and Dr. Doodes are two of the few dentists in Elmhurst certified in Invisalign treatment. Click here to learn more or call our office at 630-530-7998.
Our patients know that we care about them and that we deliver what we promise! Your appearance and smile are very important to you as they are to us. We use the latest knowledge and technology to keep it beautiful and healthy. Once you have explained to us your wants and needs, we will work together with you to develop a plan to achieve your desires.
Thank you for visiting our website. Please feel free to call our Elmhurst dental office at 630-530-7998 if you have any questions or would like more information. We look forward to meeting and serving you and your family.
Congratulations on taking the first step toward a more healthy and comfortable you.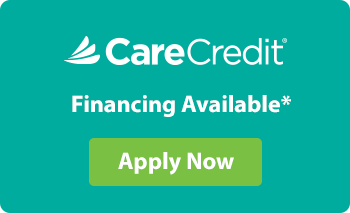 "Dr. Doodes was absolutely amazing! The staff is super friendly, very accommodating and completely professional. Cottage Hill Dental Care is THE place to go if you are afraid of the dentist. Dental health is paramount and Cottage Hill Dental makes it a breeze!!!!"
Eric Sherpan
We have joined forces with The Oral Cancer Foundation in an effort to raise public awareness and funds for oral cancer research.
List of Organizations and Charities our Office Supports
Elmhurst Relay for Life
Mary K. Steffens Foundation
WSAR/Dricke Home for disabled adults
York High School Hockey Club
Make-A-Wish Foundation
ICODA-International Center on Deafness & the Arts
DuPage County Sheriff Benevolent Fund
Foundation Fighting Blindness
Elmhurst Electric Baseball Team
Villa Park Junior Woman's Club
Visitation Catholic Church
Strides Walk Against Breast Cancer
Easter Seals
St. Linus Woman's Guild
Whether its Elmhurst dentist teeth whitening, Elmhurst dentist tooth bonding, Elmhurst dentist veneers or Elmhurst dentist tooth crowns, Elmhurst Dentist, Dr. Richard Steffens of Cottage Hill Dental Care, can help you achieve the smile of your dreams.
Our commitment at Cottage Hill Dental Care is to provide the highest quality, solution-oriented dentistry available to Elmhurst, IL in a relaxed and comfortable environment.